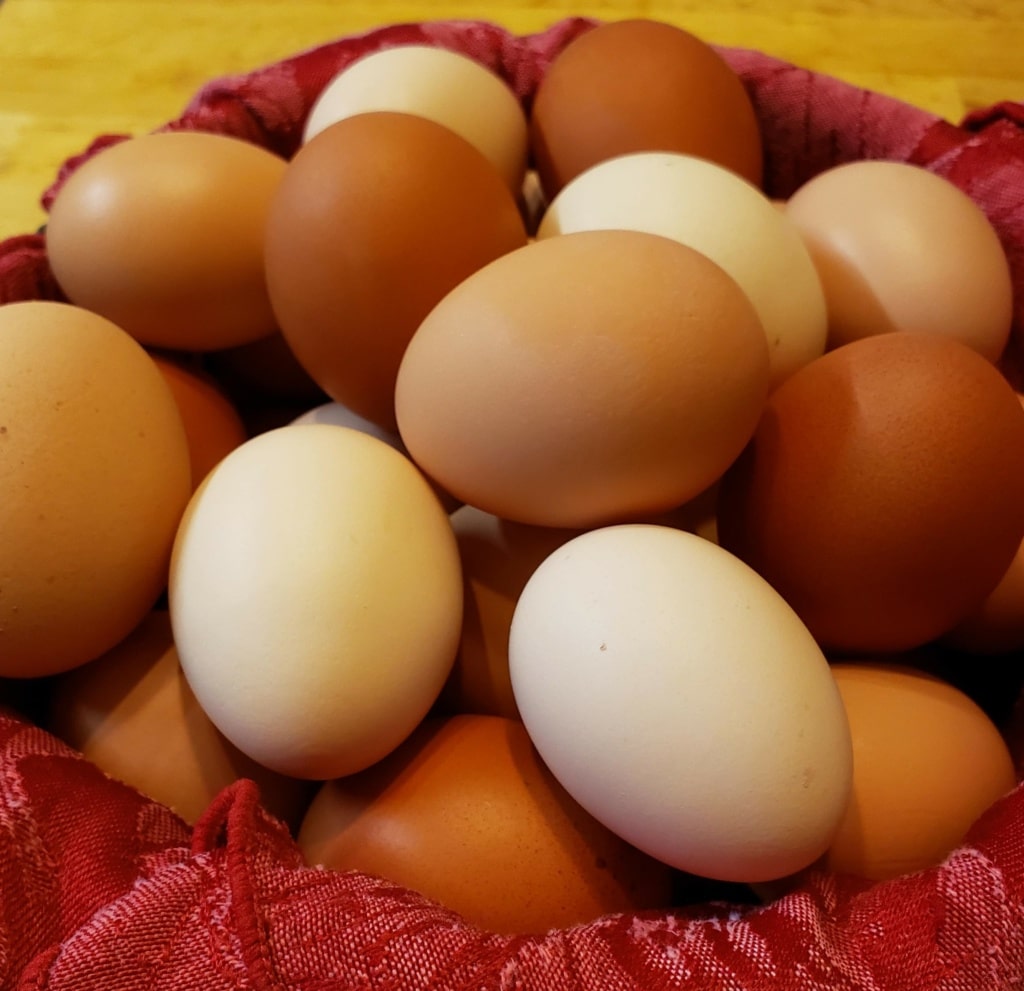 Tomato season is rapidly approaching here in North Carolina, and we could not be more excited! Tomatoes have robust flavor and beautiful colors that make any dish pop. We at Oakland Cottage Bed and Breakfast find that a big bunch of tomatoes from the local farmers market pair perfectly with the fresh eggs our back yard flock provides. Throw in some sauteed spinach, onions, and goat cheese, and you'll end up with a well balanced breakfast guaranteed to fill you up without weighing you down for the day.
Note: This frittata is baked in the oven in a ceramic pie dish, rather than over the stove,
which allows our innkeepers time to work on other aspects of breakfast service.
You are welcome to cook it over the stove in the traditional frittata fashion.



Oakland Cottage Tomato Frittata
Equipment
Medium Non-stick Skillet
Large Mixing Bowl
Whisk
Cutting Board
Chef Knife
Rubber Spatula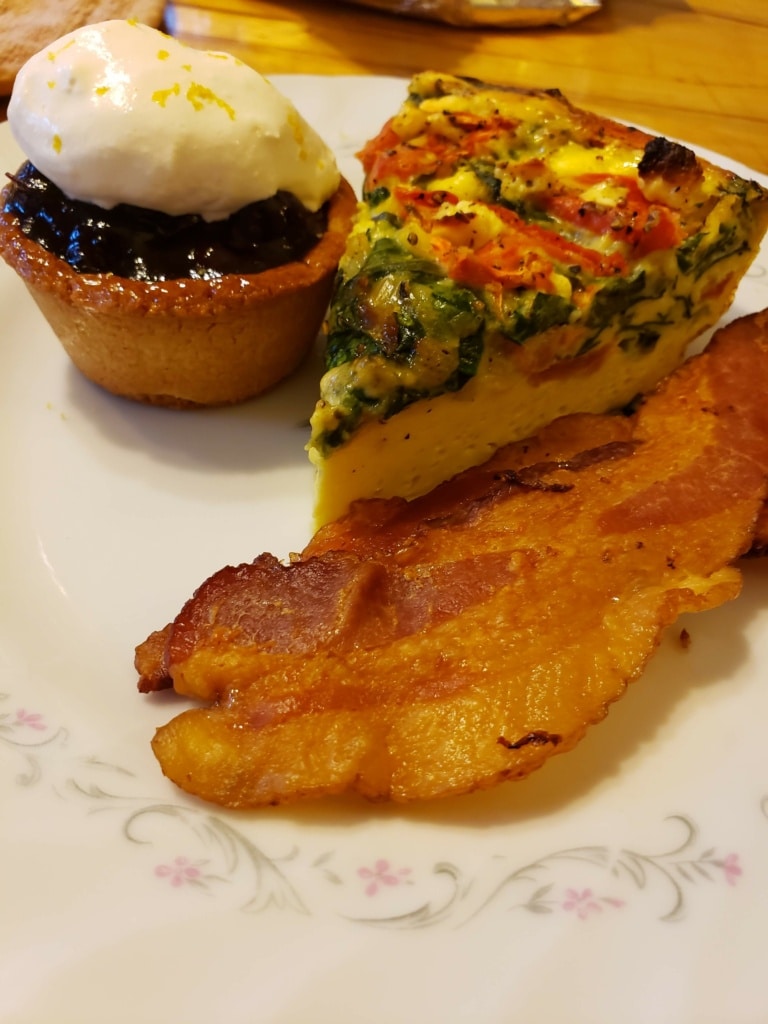 Ingredients
10 Large Eggs
1/2 cup Sour Cream
1/2 White Onion, large diced
2 Cloves Garlic, minced
2 Large Heirloom Tomatoes, sliced
3 cups Spinach, rough chopped
1/3 cup Goat Cheese, crumbled
4 large leaves of Fresh Basil, chiffonade (shredded)
pinch Ceyenne Pepper (to taste)
pinch Salt (to taste)
pinch Black Pepper (to taste)
3 tbsp Unsalted Butter
Non-stick Cooking Spray
Instructions
Preheat oven to 375 degrees Farenheit.
Prepare all vegetables in their respective cuts from the ingredients list above – slice tomatoes, large cide onions, rough chop spinach, and mince garlic.
Heat skillet and butter over medium heat and add the onions once the butter is melted, stirring occassionally until the onions are translucent.
Add the garlic to the onions and stir until fragrant, about 1 minute.
Add the spinach to the onions and garlic, and stir frequently until the spinach is fully wilted.
Remove onion mixture from heat, and season to taste with salt, pepper, and ceyanne.
While onion mixture cools, break eggs into the large mixing bowl. Make sure to check for egg shell fragments before moving on.
Add sour cream to the eggs, and salt and pepper to taste.
Whisk egg mixture until smooth.
Spray ceramic pie dish with non-stick spray.
Layer tomato slices and spinach mixture in the pie dish in two layers, starting with half the tomatoes on the bottom, then all of the spinach mixture in the middle.
Gently pour in your eggs mixture, using your spatula to gently break up spinach clumps.
Top with remaining tomato slices, then evenly sprinkle the goat cheese.
Bake in the oven for 15 minutes, then rotate the dish 180 degrees, and bake an additional 10-15 minutes or until the frittata is set and slightly golden.
Let cool for 10 minutes before slicing.
Serve topped with fresh basil.