Enjoy a relaxing vacation in Asheville, all with your furry friend by your side! Asheville is one of the most pet-friendly cities in the United States. So much so, that it's been deemed Dog City, USA.


Start with Lodging
Our Oakland Cottage Bed & Breakfast and Cabin Rentals have pet friendly options! Rent a whole house for your vacation and enjoy the privacy of living in the mountains in our Cabin Rentals. Make our home your home during your stay in Asheville, and ease Fido's mind with the comfort a whole house rental provides. Or choose one of our wonderful pet-friendly rooms at Oakland Cottage. Oakland Cottage is a great walk to downtown Asheville as well as the River Art's District, with sidewalks for you and your pup. Staying at Oakland Cottage also provides you with breakfast included in your room rate, an ample back yard to stretch your pup's legs, and the benefits of having innkeepers as your hosts. All of our properties are equipped with a Pet Basket, which includes a roll of bags, sheets to cover furnishings, and towels specifically for your dog. Just make sure you claim your pet in advance!
Get Outside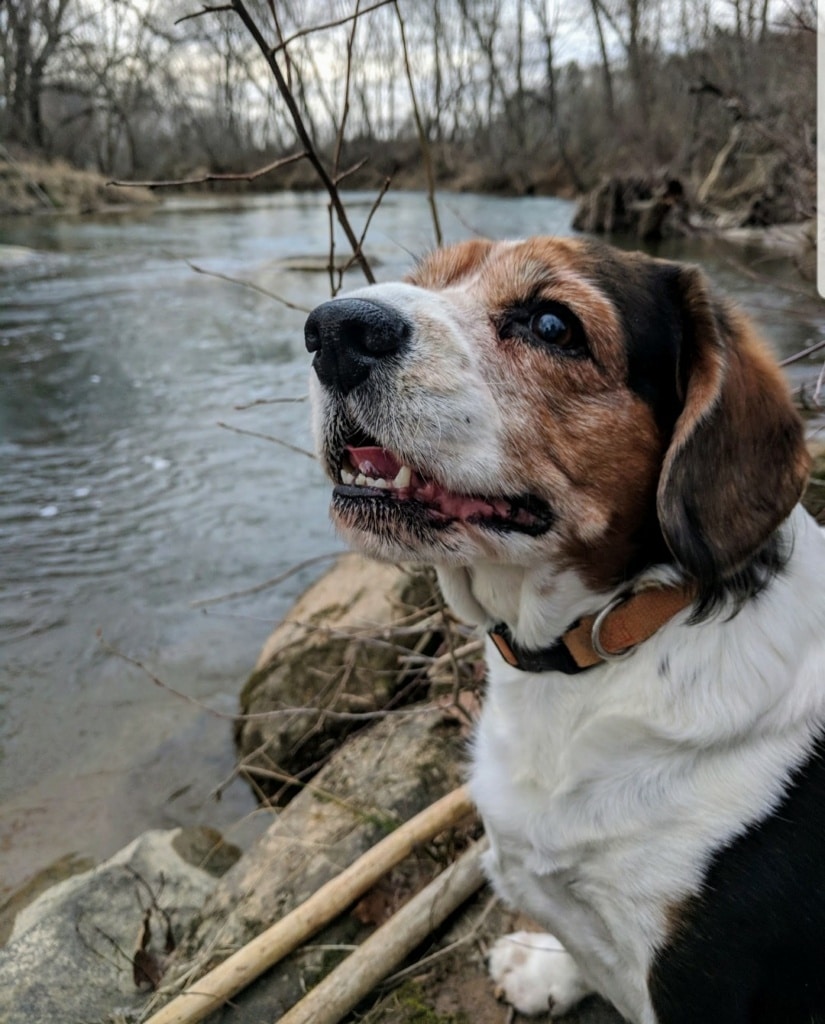 Asheville is home to the first official Dog Welcome Center in the United States, and it is conveniently located downtown! Located inside of The Dog Door, it makes a great stop while exploring downtown Asheville by providing indoor and outdoor seating, water fountains, doggy goody bags, a dog potty break area, and so much more. Stop in and get great information about dog friendly attractions, restaurants, or day cares in the area if you need to venture out on your own. They even host a dog-friendly walking tour of Asheville that takes you to pet-friendly restaurants and shops.

All over the city of Asheville, businesses welcome your pup. While walking the streets of downtown, you'll find plentiful fresh water bowls set outside of shops. Take a walk on the Urban Trail to learn the history of Asheville. You and your dog will both love exploring the trails and gardens at the Biltmore Estate, or picking out local finds at the farmers markets around the city. Take a break at the Battery Park Book Exchange and Champagne Bar for some light refreshments, and peruse the aisles with your furry friend.

The Blue Ridge Parkway has more than 100 trails of varying difficulties and landscapes that welcome leashed pets. Pets are welcome in both the Pisgah National Forest and Nantahala National Forest, which have fabulous waterfalls. With so many trail offerings, it's easy to explore for an hour or the whole day where there is a plethora of sights and scents to entertain your dog. If you want a little less time outside but still need your pet to burn off some energy, Asheville has two great dog parks. The French Broad River Park is considered one of Asheville's most beautiful parks as it's trails wind along the river. Their dog park has an acre of fenced area, with fresh water and good shady spots. The Azalea Dog Park has a large grassy fenced area, with gazebos for the humans and a pond nearby. Both parks offer separate areas for large and small dogs.
Time to Eat
Here in Asheville if there's a patio it's highly likely your pet is welcome! Many restaurants and breweries allow pets, and some cater specifically to them. Three Dog Bakery is a fully functioning bakery just for your dog, using only human grade ingredients. Daphne at the Twisted Laurel downtown location even offers a dog menu, where you can choose from a Doggy Bowl entrée with your choice of protein and sides, or grab your pup a snack with their house made dog biscuits and frozen yogurt desserts. Enjoy the outdoor patio and picnic tables at White Duck Taco's riverside location, a local favorite known for being kid and pet friendly. Or enjoy an elegant dinner downtown on Posana's patio, while listening to the street musicians and taking in the hustle and bustle of Asheville.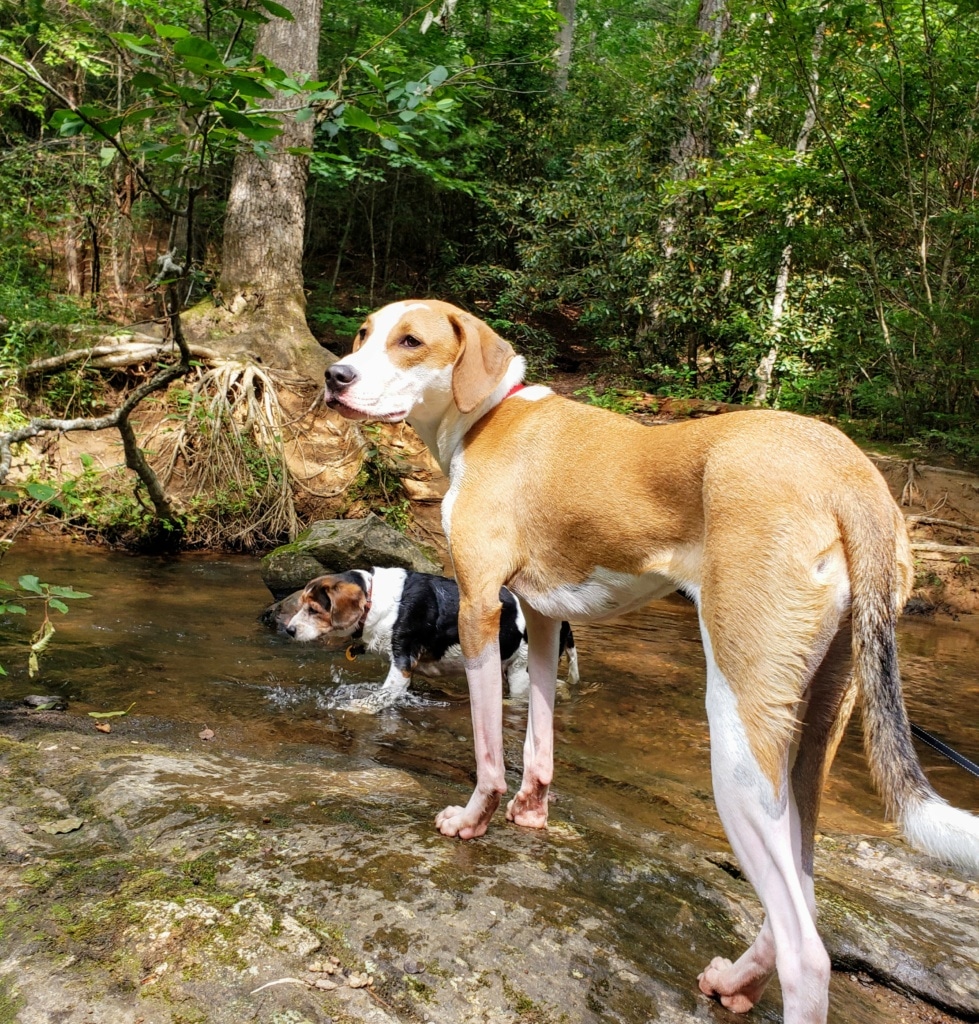 Your Next Trip
A vacation with your pet in Asheville is sure to be one to remember. Next time you're planning your trip, save some money on boarding fees and travel with your pet! We are here to welcome you to Dog City, USA.
If you need medical assistance for your pet, please contact R.E.A.C.H. of Asheville. They offer 24/7 emergency veterinary services and are located 10 minutes from downtown Asheville.

R.E.A.C.H.
677 Brevard Road
(828)665-4399