As Coronavirus Restrictions Loosen in Western North Carolina, The Blue Ridge Parkway is opening in Phases.
Beginning on May 9, 2020, a small section of the Blue Ridge Parkway in Western North Carolina will reopen. Much more of the Blue Ridge Parkway will reopen on May 15 (pending positive statewide & local metrics regarding containment of the Coronavirus).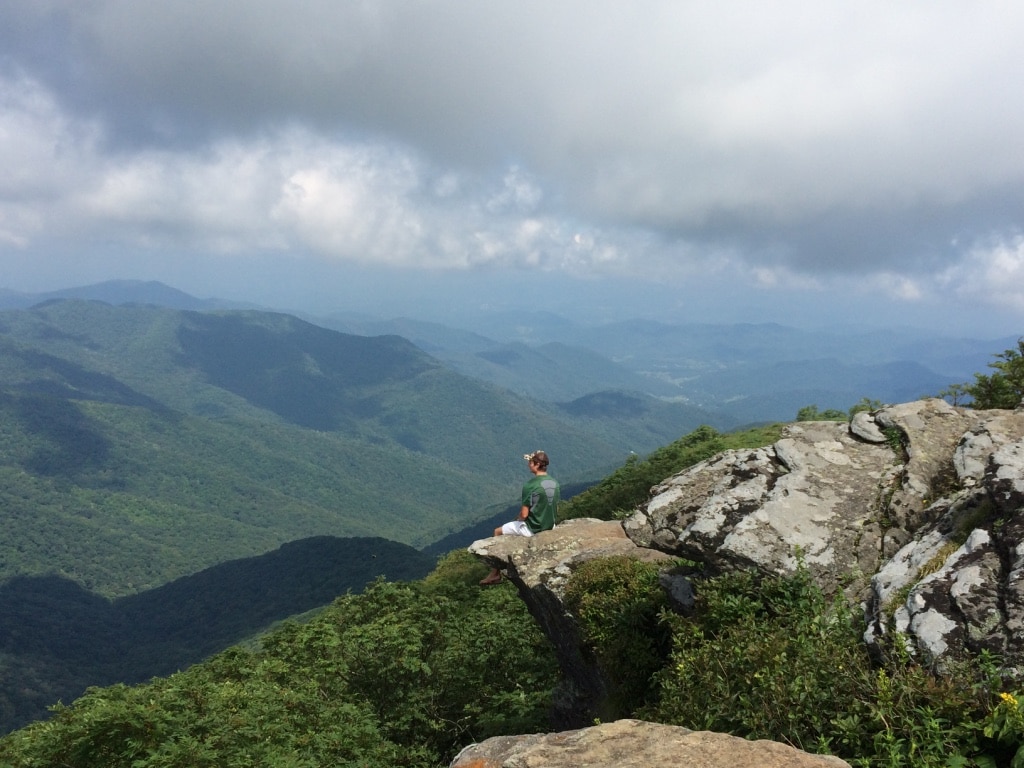 Every year most of the Blue Ridge Parkway closes around Thanksgiving week and re-opens in sections early to mid-April, as roads are cleared of winter rockfall and various maintenance needs. This year the Coronavirus (COVID-19) has delayed the spring opening of the Blue Ridge Parkway for motorists and sections have been closed that might have been traditionally opened up by now. With restrictions beginning to loosen, and once annual road maintenance, mowing and other preparations are complete, the parkway will begin to open up more fully. May 9th openings include the southernmost 14 mile section from Mile Post Marker (MPM) 454 to 469. This particular section is opening in coordination with the Smokey Mountain National Park and the Qualla Boundary (the territory of the Tribe of the Eastern Band of the Cherokee Indians). Most of the commuter section through Asheville, NC will continue to stay open. This year's re-opening will continue in progression each week.
Assuming maintenance projects remain on schedule and acceptable measures with the control of the Coronavirus are met, on May 15, more gates will open and more stretches of the Parkway will become available once again to motorists, hikers, cyclists and other outdoor adventurers.  However, in order to assist with social distancing and increased sanitation concerns, many of the picnic areas, visitor centers, lodges, restrooms and portable toilets will remain closed – so be prepared for very few services.  As a reminder, there are no gas stations along the Parkway – fill your tank, pack your lunch and water, and enjoy the ride, views, hikes, and perhaps a little more solitude than in previous years.
Following is a list of anticipated Parkway openings on May 15, 2020, listed below by Mile Post Marker:
Milepost 292-296.5 near Blowing Rock, including Moses Cone Parking Area and Hwy 221 Bass Lake Parking Lot.
Milepost 298.6-308 through Grandfather Mountain area, including Rough Ridge and Linn Cove Viaduct.
Milepost 316.4 Linville Falls Spur Road, including parking at Linville Falls trailheads.
Milepost 334-342 including Crabtree Falls Area, near Little Switzerland.
Milepost 355-375.6 from Mt. Mitchell to Ox Creek, including Craggy Gardens.
Milepost 377.4 Parking areas at Craven Gap (Town Mountain Rd) for MST Trail access.
Milepost 384.7 Roadside parking at MST Trailheads at US 74A Parkway access ramps.
Milepost 393-454 from French Broad River Overlook and south to Soco Gap.
Please be mindful of social distancing and other recommended practices during this time of Pandemic. We would all like to see the beautiful Blue Ridge Parkway and amazing recreation area remain open.