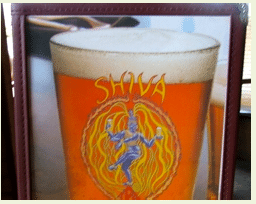 The First Annual Asheville Beer Expo will be held at The Venue in Downtown Asheville and hosted by the Asheville Brewers Alliance. This inaugural event offers two sessions, each session with 4 unique panel (although beers poured at each session will not change); the first session is from 1-4pm and the second session is 5-8pm, both on Saturday February 27th, 2016.
There are more than 30 members in the Asheville Brewer's Alliance. Meet the members, sample their beers (**must be 21 years old or older to attend), attend the educational panels, hear stories. Attend one session, or both! Craft beer production will be show cased. Learn more about the raw ingredients, brewing and packaging. Talk to the passionate people who brew the beer!
Cost per session is $25 and includes an "event glass" 8 oz in size and 5 tokens. Each token may be exchanged for a 4 oz pour into your commemorative "event glass," and more tokens are available for purchase at $2.00 each token. 4 panels will be at each session for a total of 8 panels and while space can not guaranteed, participation in panels is part of the ticket price at a first come first serve basis once panels begin.
Panel discussions include such topics as, "Raw Ingredients: sourcing, Mixing and Magic," "Asheville Brewery Origins: The First Wave," "Rare and Special Beers: Wild and Sour Beers," and more. Again, there are four different panels at each of the two session for a total of 8 different panel topics and discussions, sure to be lively, interesting, informative and fun!
While meals will not be available to buy, there will be some local food vendors exhibiting their samples, including Hickory Nut Gap Farms (local graze fed meats), Roots Hummus, French Broad Food Chocolates and No Evil Foods to name a few.
Where to park, where to stay: there is metered parking on the street near The Venue, as well as city parking lots nearby. The city lots nearby include the Rankin Parking Garage, College Street Deck at 164 College Street and 45 Wall Street. Asheville is an easy and enjoyable walking town and the lots mentioned here are all within easy walking distance to The Venue. Many hotels are nearby and Oakland Cottage B&B is just 2 miles south from the event site, reservation office 828 994-2627.
The Venue (click here)
is located at 21 North Market Street, Asheville, NC 28801. Visit the official
Asheville Beer Expo 2016 event website (click here)
for more details and information. Tickets are non-transferable and non-refundable. Children are not allowed, even if accompanied by a parent or adult. Please be safe and have someone pick you up from this event; should you be in need of a ride back to your place of lodging, volunteers will be on hand to assist you in getting a cab ride