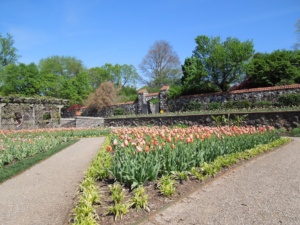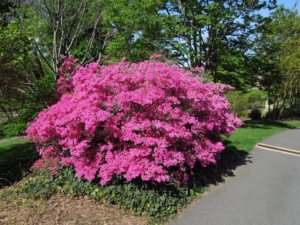 Spring at the Biltmore Estate is something quite special. Tulips abound in the cooler and early days of "Biltmore Blooms." March 19th can be a little early to enjoy the abundant beauty and May 26th can be a little late, but each day at the Estate provides its own unique seasonal beauty. My personal favorite time during the "Biltmore Blooms" feature, is when the Azalea gardens really pop – and the date will vary year to year; usually mid April is a pretty safe bet for the Azalea gardens.
"Biltmore Blooms," officially begins this year on March 19, 2016 and continues as a feature at the Biltmore Estate through May 26th. In the early weeks of "Biltmore Blooms," Tulips are everywhere and quite stunning! As the temperatures warm, the Tulips fall away and the beauty of the Azalea Gardens impress the visitor. How enjoyable to take in the warmer spring days and wander outside in the beautiful gardens surrounding the Biltmore House. Designed by Frederick Law Olmstead (landscape architect also for Central Park, NYC and many other stunning US parks and gardens), walking around the estate and enjoying the outside as well as the inside provides a wonderful change from the cold days of Winter!! This spring, enjoy "A Gardener's Place Seminars," daily demonstrations featuring gardening themes such as Orchid gardening, miniature gardening and more, 1:00 and 2:00 pm daily; meet at the Gift Shop located beneath the Conservatory (Fancy Greenhouse).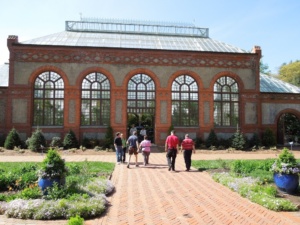 Be sure and check out the Bloom Report to find out where the best blooms and walks might be on your day of visit. Remember, there are 8,000 acres surrounding the Biltmore House, so many walks and trails to explore.

And don't miss the special exhibit, this year, "Fashionable Romance Wedding Gowns in Film," also a part of your daytime ticket. Many other special events and attractions are featured over the course of each week, most included in your daytime ticket, so be sure and check out the Biltmore Estate "Events and Activities" page (click here) to find out whats going while you are there.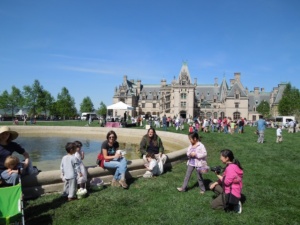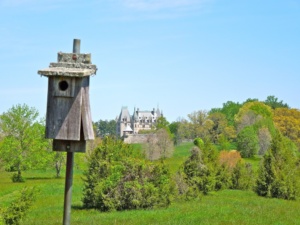 Purchase tickets online through the Biltmore Website with extra discounts available for purchases 7 days in advance or longer. Buy tickets online or call 800-411-3812. You may also purchase them at the estate Ticket Center once on the property, in the event you want to go to the estate with less prior planning. Tickets purchased through The Biltmore Company are good for one day of entry. If you are staying with Vacation In Asheville properties and/or Oakland Cottage B&B, you may purchase tickets directly and have your tickets waiting for you upon your arrival (no lines!). Tickets purchased from Vacation In Asheville are good for two consecutive days of entry and are usually equal to or less than ticket prices at the Ticket Center . Call our reservation offices for ticket details and prices, 828 994-2627.