The Annual Craft Fair of the Southern Highlands, 2017
is
celebrating its 70
th
anniversary!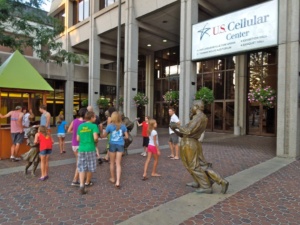 Always an amazing event to attend, the Craft Fair of the Southern Highlands is a wonderful way to view local craftspeople / makers and their works. Enjoy both viewing, demonstrations, vignettes, live mannequins and local live music, along with the opportunity to purchase delightful and locally made works of art! This year, 2017, the Craft Fair will be held for three days in July on the 21st, 22nd and 23rd, and again in October on the 20th, 21st and 22nd(10 am to 6pm both Friday and Saturdays, 10-5 on Sunday) at the US Cellular Center in vibrant downtown Asheville.

The cost for admission is $8. Children 12 and younger are admitted at no charge. Tickets are available at the door.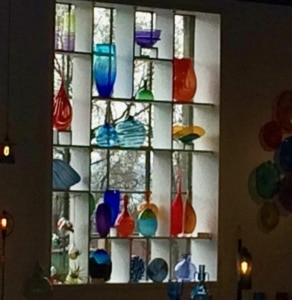 The Mission of the Southern Highland Craft Guild is: "Cultivating the crafts and makers of the Southern Highlands for the purpose of shared resources, education, marketing and conservation."
Over 140 Craftspeople Makers will be showcasing their works on two levels of the US Cellular Center in July, about 70 craftspeople on each level. Clay, fiber, glass, jewelry, leather, metal, mixed media, natural materals, paper and wood are all media that will be exhibited and available for purchase.
This year three "vignettes" will be set up in order to showcase and demonstrate crafts and how they might be integrated into daily life and homes. The three vignettes for July are as follows: 1)
"Rustic Elegance" / Living Room, 2)
"Transitional" / Dining Room, and 3)
"Contemporary" / Bed Room
Additionally, many demonstrations will be available, showing various makers at work. Live mannequins will also be at the Craft Fair this year, modeling some of the makers' works.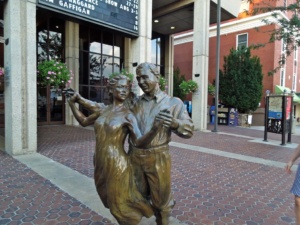 The US Cellular Center is located at 87 Haywood Street right in the heart of downtown Asheville. Eclectic local restaurants are within walking distance to the Center as well as several lodging options. The Visitor Center is within easy walking distance as well, where you may find a plethora of local information as well as one of the stops for the Historic Trolley Tour (good for two days of "hop on/ hop off" riding), a wonderful way to get an overview of downtown, Asheville's history with stops in the historic downtown as well as nearby outlying areas such as the River Arts District, South Slope "Beer District," Thomas Wolfe Boyhood home, Biltmore Village and the Grove Park Inn & the Grovewood Galleries, to name a few places you might want to visit during your Vacation in Asheville.
If you are in need of lodging, Bed & Breakfasts abound in Asheville and can provide a more intimate option to the larger chain hotels. Be sure and call Oakland Cottage Bed and Breakfast (828 994-2627 for reservations and information), just two miles south of the US Cellular Center, tucked right between Downtown Asheville's South Slope and Biltmore Village. Oakland Cottage also has pet friendly rooms (click here for pet policies) for your well behaved pet. And enjoy the Annual Craft Fair of the Southern Highlands!!