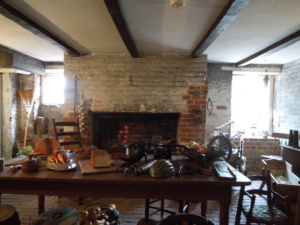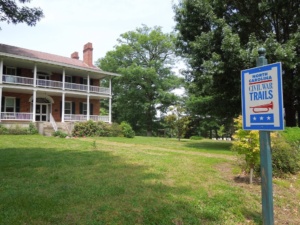 Chris Testerman teaches, builds and plays fiddles, banjos and dulcimers and
studied in the Virginia Folklife Apprenticeship Program.
The Luthier exhibit may be viewed and enjoyed through October 25th 2017.
Besides viewing the art of stringed instrument building found in the special luthier craft exhibit, participate in an old-timey (and new-timey!) jam session! Join others on the front porch of the Smith-McDowell House Museum for a "jam" session on September 23rd 2017 from 1pm – 3pm. All skill levels are welcome, the more the merrier! Instruments may include guitar, banjo, fiddle, lap dulcimer, ukelele, mandolin, harmonica, spoons and more! Bring your creative spirit, instrument, picnic basket, blanket, chair for a fun afternoon on the front lawn and porch of the Smith-McDowell House. Be a listener or a jammin' musician! Dance along, sing along, smile along. If you desire, drinks and food will be available for $1.00 otherwise there is no admission fee to participate during the afternoon Jam Session – so y'all come on and be a part of the musical spirit of Western North Carolina and the Appalachian Mountain musical traditions!
While at the
Smith-McDowell House Museum and o
n the AB-Tech campus, stroll to the top of the hill and sit on the front porch of the Fernihurst historic home. Maybe the best mountain & sunset views in town (George Vanderbilt tried to purchase Fernihurst). End the afternoon of music – watching the sunset in a big white rocking chair!
The Smith-McDowell House Museum is open Wednesday through Saturdays, 10 am to 4pm. Admission is $9.00 for adults, $5 for Children ages 8-18 and Students with a student ID, free for Children 7 years old and younger. For more information about the Smith-McDowell House Museum (click here for link to website), call 828 253-9231, email jesse@wnchistory.org and visit the website to stay updated on special events and activities. Oakland Cottage Bed and Breakfast (828 994 2627 reservation offices) is a block away – if you are staying there just walk on over to the museum!