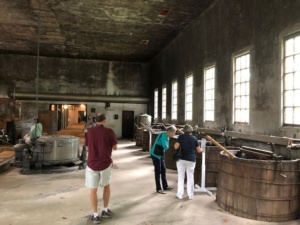 Enjoy a most interesting and "not to miss" tour at the Grovewood Galleries, in the former Biltmore Industries complex. The tour takes you through the Homespun museum and "dye house," all located & tucked away, just across the street from the Omni Grove Park Inn. The charming buildings that make up the complex are easy to miss, so be sure and make a point to take the tour & explore.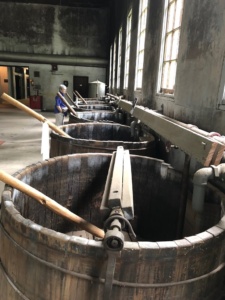 Formerly known as Biltmore Industries, a rich history of the textile and Arts and Crafts tradition in the mountains of Western North Carolina may be seen in this amazing time capsule found here at the Grovewood Village within the historic weaving and woodworking complex. Tours are free and begin at 1:00 pm Wednesday through Sunday and in celebration of it's 100th anniversary at this location.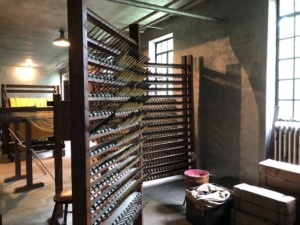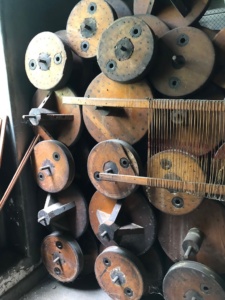 The Dye House has long been closed up, sitting for decades collecting dust (since 1980). It has been opened up for the tour and it is like walking back in time – original looms, dye vats, mule spinners and various other odds and ends are still sitting exactly where they were when the Biltmore Handwoven Homespun Industries finally closed its doors. It is nothing less than amazing and perhaps even a bit creepy! In its heyday, 40 looms were in full operation producing some of the highest quality fabrics, ordered and worn by the wealthiest and most famous, including US Presidents and first ladies. "Coolidge red" was named for the fabric ordered by the first lady, Grace Coolidge.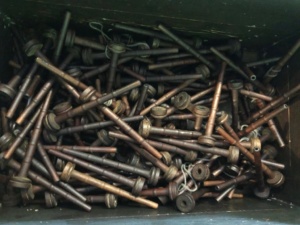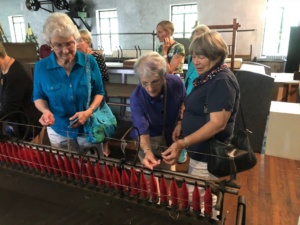 At the turn of the century and upon completion of the Biltmore Estate, George and Edith Vanderbilt appreciated the local crafts of the area and wanted to preserve the traditions; thus Biltmore Industries was born. When George Vanderbilt died in 1914, Edith sold the business to Fred Seely, the architect of the Grove Park Inn & son-in-law to Edwin Wiley Grove, then owner of the Grove Park Inn. And Fred Seely moved the industries to it's present location, wisely keeping the Biltmore name as part of the acquisition.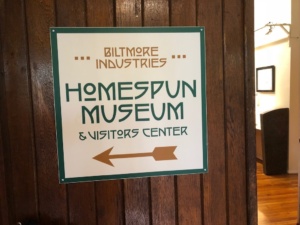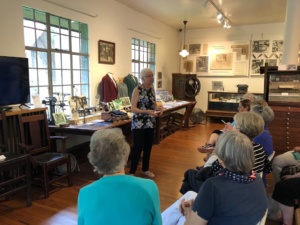 The tour begins in the Homespun Museum and then moves on into the dye house. The docents are excellent in sharing the history; the ability to walk around in the old buildings freely in and amongst all the old looms, vats and miscellaneous odd objects, adds to the fascinating nature and uniqueness of this particular tour.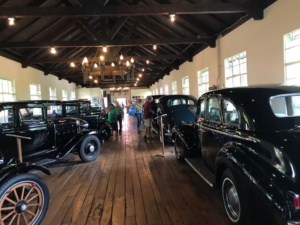 Besides the tour, enjoy the car museum – Harry Blomberg's former car collection – also free of charge. There is an enchanting wind and sculpture garden surrounding the complex, enjoyable to wander through – complete with picnic tables, bring your lunch! Free parking is past the Gallery complex & next to the Car Museum. Shopping is a pure treat at the galleries, also within the complex, showcasing current local artists.